Whilst Fresh Produce is at the core of what we do at Quality Produce International, we are also proud to represent a number of other specialty lines, that our suppliers are equally as passionate about.
These products stand out as quality products in their own right and also complement our other Fresh Produce offers.
You can find these products at your local flavour driven retailer or go straight to Amazon to buy now!
Click on the logos below to find out more…
Little Gemz : Premium Australian Dried Fruit
Little Gemz are created on the family farm in Robinvale, a picturesque spot in Northern Victoria. Surrounded by the Murray River and blessed with a sunny Mediterranean climate and rich, sandy soils – perfect for growing table grapes, berries and citrus
Little Gemz are passionate about capturing and Honouring natural fruit flavours. That's why all Little Gemz are just as nature intended, with no added flavours, sugars or preservatives.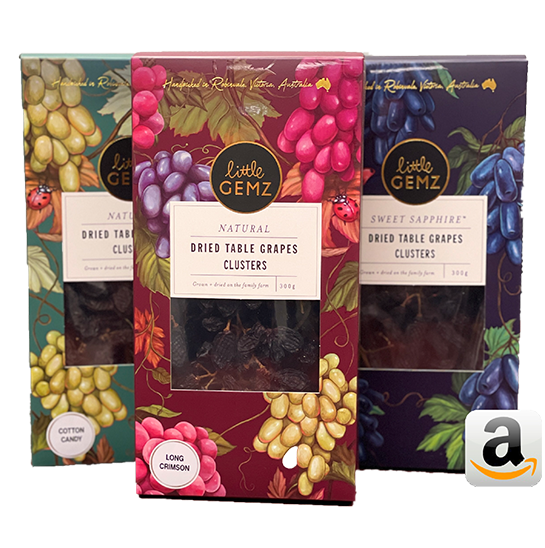 Natural Dried Table Grape Clusters