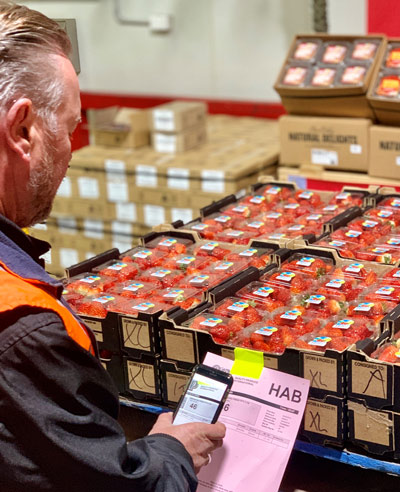 Our core operation is located in Western Australia's world class fruit and vegetable market, Market City ( www.perthmarket.com.au). We have over 6000 m2 of sales and warehousing space, including state of the art cool rooms capable of force drafting, ripening and storing over 1000 pallets of produce.
Since 1977 we have built a large supply base of local and national growers supported by imported produce lines. We have also built strong relationships with industry bodies to ensure our growers have access to all the resources available ensuring the highest quality produce for our customers.
We handle a wide range of product lines, from vegetables available all year round to seasonal tropical fruits and proprietary branded products (https://qpi.net.au/our-suppliers/). All orders dispatched from our temperature controlled trading floor are tracked using a tailor made app, to ensure produce is delivered to our local customers on time in top condition.
New and existing growers and suppliers are supported by the salesmen, administration staff and QA team. The QA team can assist with product testing and preparation for food safety audits, including Freshcare and HARPS. We are also able to advise growers on packaging designs, raw material suppliers and labelling legislation.